ViCave XR
Immersive System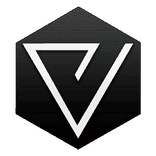 ViCave XR
What is ViCave XR?
ViCave represents our cutting-edge XR virtual production system, built upon 7D Vision's proprietary 3D graphic engine technologies. ViCave serves as a revolutionary platform that brings real-time immersive interactive experiences to life, all on LED walls, even in confined studio spaces. This technology seamlessly combines augmented reality (AR), virtual reality (VR), and mixed reality (MR) to create captivating 3D virtual content, creating a captivating new world around the presenters.
Our latest technological breakthroughs include automatic camera calibration, automatic color correction, color grading, and 3D LUT-based color space transformation. These enhancements not only improve the efficiency and accuracy of the XR system setup but also enhance workflow efficiency when collaborating with third-party tools in the version control and collaboration system for content modification.
Product Highlight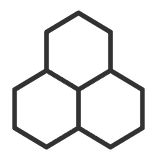 Exceptional 3D Rendering Experitse
Exceptional 3D rendering skills in crafting intricate virtual environments, including cities, architecture, industries, and landscapes.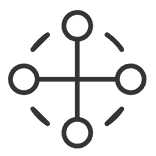 Immersive & Interactive Experience
Compatible with various tracking devices for real-life interactions in virtual settings.
Visualizing external data in the 3D environment through data analysis function.
Minimal Setup, Maximum Versatility
No need for complex real-world setups; just a single LED enclosure can cater to the diverse scene requirements across various industries.
Features
Advanced 3D Rendering and GPU-Accelerated VFX
ViCave offers expertise in 3D rendering within complex virtual environments such as cities, architecture, industries, and landscapes. Its feature set includes
PBR materials, global illumination, ray tracing, and particle effects
Support of real-time 3D composition, GPU-accelerated video processing, and VFX.
Simplified Setup, Versatile Scenes
No complex real-world setups needed; a single LED enclosure suits various scene requirements across industries, effectively extending the visual space and thereby greatly boosting shooting efficiency. Furthermore, XR technologies simplify post-production editing, further enhancing shooting efficiency.
Efficient XR workflow
Automatic camera calibration
Automatic color correction/color grading, 3D LUT-based color space transformation
Fast setup, easy collaboration with third party tools in the version control and collaboration system for content modification
AR Integration
With powerful virtual tracking capabilities, ViCave XR smoothly incorporates virtual content in front of, behind or alongside presenters, creating a captivating fusion of virtual and real-world stages.
External Data Integration
ViCave offers advanced external API data integration and data visualization capabilities, enabling users to visualize and interact with external data seamlessly within the 3D environment through advanced data analysis and interactive functions.
Elevated Realistic Lighting and Shadow Rendering
ViCave XR utilizes an LED screen-enclosed stage solution that outperforms similar virtual production products on the market. The self-illuminating LED screens produce a remarkably lifelike shooting environment. Furthermore, the ViCave XR system smoothly integrates with lighting control consoles via the DMX protocol, enabling synchronized lighting effects with virtual scenes for an incredibly realistic interplay of light and shadow.
Start your journey into the metaverse!