ViUP
Virtual Avatar System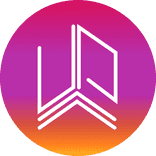 ViUP
What is ViUP?
ViUP is a virtual avatar system independently developed by 7D Vision. This software is built upon motion capture systems, facial expression control systems, and integrates real-time rendering and AI-driven voice control technologies.
ViUP facilitates the instantaneous transfer of motion, expressions, and speech from motion capture actors to virtual characters. This versatile virtual avatar system finds applications in a range of fields, including the rapid production of short videos, online live streaming, e-commerce, and offline stage performances. It serves as an effective tool to sustain long-term operations for virtual IPs.
Features
Intuitive Timeline Editing System
With our user-friendly timeline editing system, users can easily customize, schedule and prepare content and resource for virtual presenters. With an intuitive interface, along with pre-designed templates for quick live content preparation, it streamlines the process. For situations with a large volume of content, users can enhance efficiency by editing and importing data into ViUP via MS Excel.
Diverse 3D Video Compositing Effects
ViUP can smoothly integrates virtual characters into real-world environments. It provides the option to export video signals to ViCave or third-party software for video compositing, supporting resolutions of up to 4K. ViUP features a built-in AI-powered chroma keyer, also allowing presenters to be seamlessly blended in virtual environments.
Real-Time AI Interaction
During live broadcasts, ViUP Virtual Avatar System connects to platform comments or chat systems for audience feedback. Users have the option to customize their Q&A database content or utilize Generative AI models like OpenAI's ChatGPT for responses. ViUP employs NLP algorithms to recognize similar questions from the database. It can also consolidate and respond to similar audience queries.
Support for Various Motion Capture Tools
ViUP provides versatile support for a range of motion capture solutions. Normal camera equipment is sufficient for basic motion capture needs, including capture of hand gesture. When requiring sophisticated motion capture, ViUP supports integration with professional optical or inertial motion capture devices to achieve more precise motion capture data. Users can seamlessly meet the motion capture needs of various projects without concerns about compatibility with different motion capture equipment brands or protocols.
Start your journey into the metaverse!